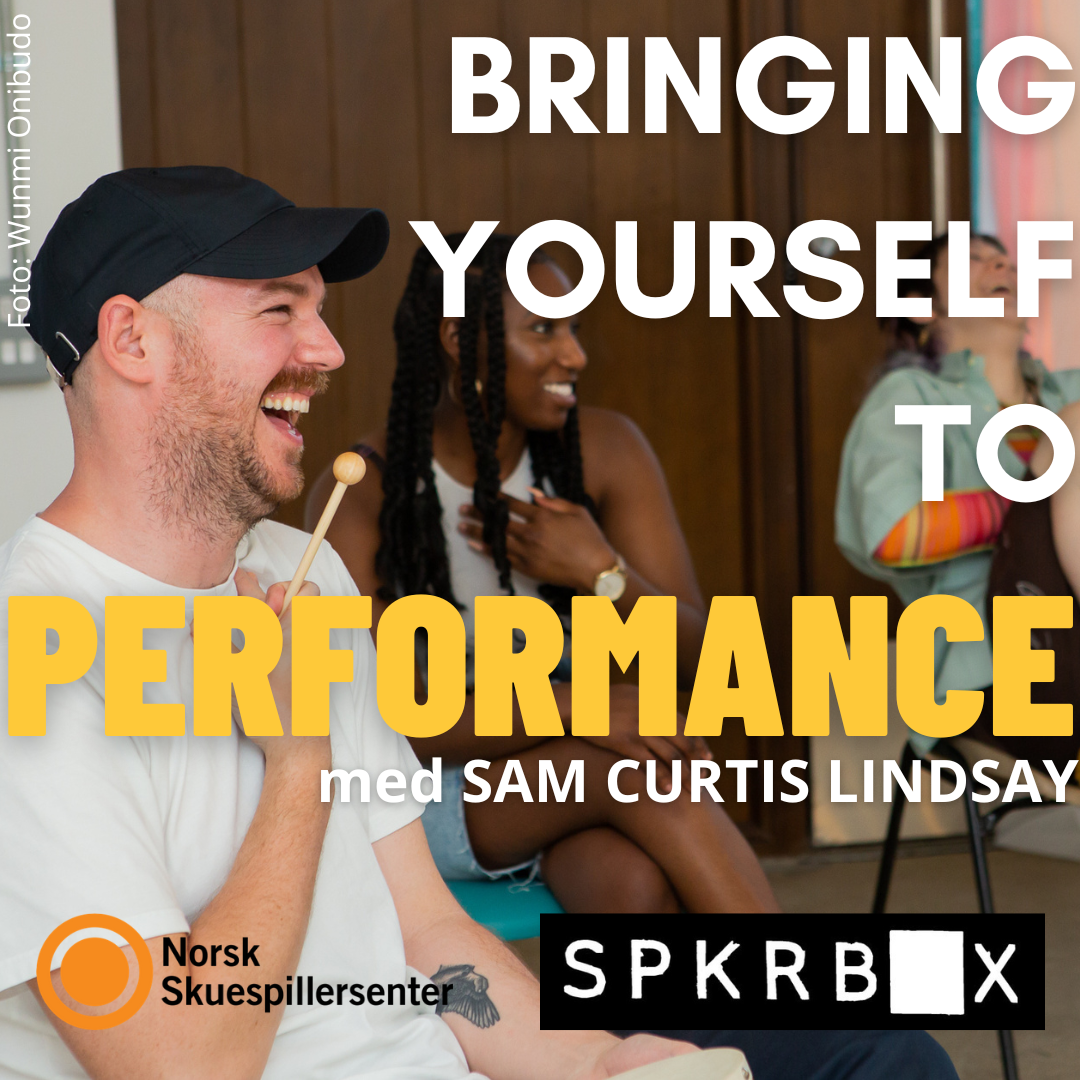 Sam Curtis
Bringing yourself to performance
Pris

300

Sted

Oslo

Startdato

07/12/2022

Sluttdato

08/12/2022

Starttidspunkt

10:00

Sluttidspunkt

17:00
Søknadsfrist: 20. nov 2022
Løpende opptak
A practical workshop for artists who are interested in developing their own work. Using clowning as a foundation you will learn to tell stories that interact with audiences whilst indentifying your own unique skills, talents and lived experience.
The workshop is aimed at emerging performers and artists who are interested in or have been creating their own live work. Participants can have skills in any field, including acting, as long as their interests include live performance.
Participants will develop practical skills in clowning and how to work with a live audience.
There will be an opportunity to explore ideas for a show you are thinking of developing.
"Sam gave me a head start and confidence boost that I've seen others dream of" – Workshop participant
Course outline
For the most part, performers will explore a number of practical clowning approaches to understand how to engage and hold an audience's attention.
Participants will be guided in exploring their unique skills, talents and lived experience and how to create a piece of work by considering story, point of view, tension, framing and audience.
On the final day, participants will share a short section of their own self-created work in front of each other.
Preparation:
You may have an idea for a show you are developing but this is not a requirement to take part. You don't need to be experienced in clowning, you will discover yours in the room.
Bring:
Just yourself and an open, curious mind. Wear loose, comfortable clothing.
Workshop language: English
Kurset arrangeres under og i samarbeid med SPKRBOX-festivalen. SPKRBOX-festivalen samarbeider i tillegg med Nordic Black Theatre/Caféteatret, Vega Scene, Det Norske Teatret, Det Andre Teatret, Kloden Teater, Agenda X og Melahuset.