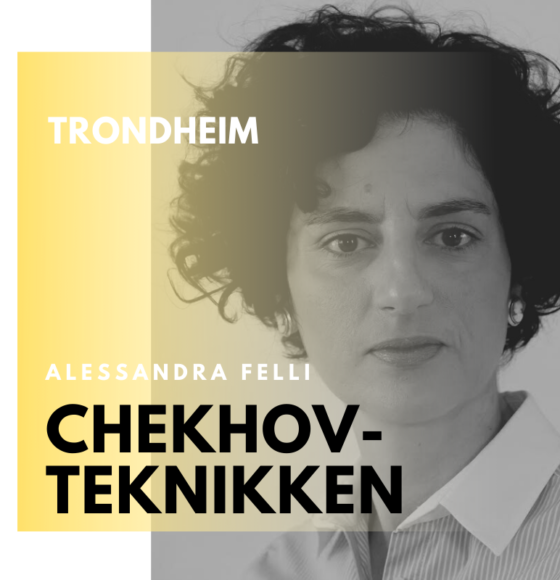 Om Workshop
Chekhov-Technique: The Psychological Gesture 
The Psychological Gesture, the most famous acting tool created by Michael Chekhov, is a physical movement that awakens the inner life of the actor. This gesture can be seen as a door that allows the core of a character to emerge by merging the character's thought, feeling and will into a single movement. 
The Psychological Gesture allows the actor to discover, express and incorporate the aims of the characters in a new way, to free their willpower by giving them a definite direction through a physical gesture, and to awaken their feelings. By working on the psychological gesture, the actors create a condensed version of the characters in an image, which they can recall inwardly on stage whenever they wish. Thus, the actors light their own most authentic and creative dimension, in other words their own fire. 
The steps of the Michael Chekhov technique are carried on through a psycho-physical work and are:
Psychological Gesture

Archetypes

Character's Objectives

Qualities

Scene study
Choice of text: Fedra's love by Sarah Kane.
During the workshop, no type of «table» work will be carried out, nor analysis or other types of interpretation of the text. Participants will be guided to experience the play by physical actions which are the core of the proposed exercises and the study of the scenes. 
Working language: English.
Participants may act in their own language. 
Preparations
After enrolling the workshop, participants will receive by email a selection of scenes from the play Fedra's Love by Sara Kane. This material will be used to study the scene.
Read Fedra's love by Sara Kane, choose a character and learn by heart a brief monologue or a scene of dialogue of the identified character from a selection of scenes. 
The workshop is in collaboration with Lager 11 and Propellen Teater.
Lager 11 will be a new art centre in the area of Sluppen, where there will be a special focus on creating theatre and cross-genre art projects for and with the local community. Lager 11 will also be an incubator for scenic artists, with offices and a simple rehearsal space that also can function as a performance space with the necessary amenities. This is also going to be the space for the workshop.
Members of either the Norsk Skuespillerforbund or Propellen Theater benefit of a discounted price. 
Instruktør
The Italian director Alessandra Felli has a Ph.D in 'Digital technologies' and a master's degree in 'Performance analysis' from the Faculty of Humanities and Arts of the Sapienza University of Rome. Since 2014, Felli has deepened Michael Chekhov's acting technique and is affiliated with the organization Michael Chekhov Europe Association. Felli also worked closely with the director Luca De Fusco at 'Teatro Stabile di Napoli', one of the National Theaters in Italy, and she has directed several classic and modern theatrical productions. Felli has taught at both NTNU and Link Campus University in Rome. Since 2019, Felli has been the artistic director of the international company Bizarra Produksjoner based in Norway, and is now involved in a number of collaborative productions through this company. 
Deltakerkriterier
Åpent for profesjonelle deltakere, dvs. med godkjent treårig utdanning på høyskolenivå, eller tilsvarende profesjonell erfaring, med følgende bakgrunn:
This workshop is open to practitioners in the Performing Arts as well as professionals interested in creativity and communication.
Participation to both days is compulsory. 
Sted
Lager 11, Sluppenveien 11, Trondheim 
Reisestøtte
Vi har som mål å være et kompetansesenter for skuespillere over hele landet, og Norge er et langstrakt land. Derfor kan du søke oss om reisestøtte dersom du har fått plass på et av våre kurs/arrangement og du bor langt unna stedet der det gjennomføres.
I samarbeid med