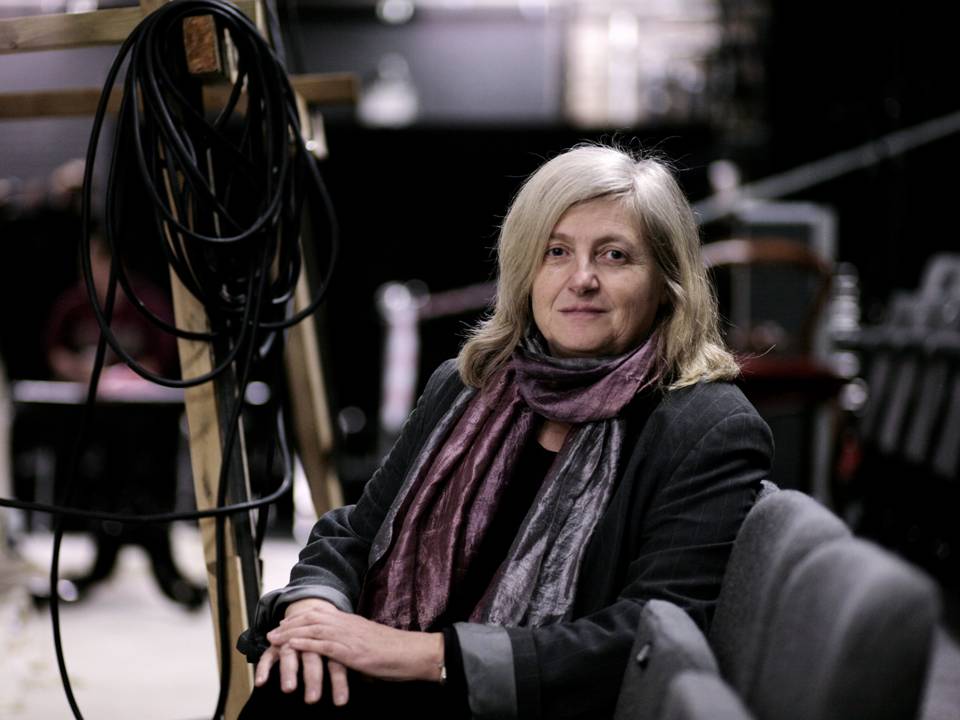 Patsy Rodenburg (UK)
Voice Master Class
Pris

2500/2250/Observatør 600

Sted

Copenhagen

Startdato

15/06/2017

Sluttdato

16/06/2017

Starttidspunkt

9:00

Sluttidspunkt

18:00
Søknadsfrist: 2. apr 2017
A VOICE WORKSHOP WITH THE WORLD FAMOUS MASTER VOICE AND SHAKESPEARE TEACHER FOCUSING ON PRESENCE.

We proudly present this exclusive opportunity for 5 actors and 6 observers to join Danish actor collegues in this brilliant and highly popular workshop in Copenhagen!
During the workshop Patsy Rodenburg will work with participants on body centring and aligning to create a naturally placed and connected body.
Patsy will work on participants breathing creating a flexible and powerful breath system needed to support classical text. Participants will be shown how to free their voice so that it can freely express emotional and intellectual passion and will work on muscular articulation.
The workshop will also investigate and work on harnessing "Presence" through greater self-awareness. Patsy will reveal the concept of the three circles of energy and how all human energy moves:
First Circle – the circle of self and withdrawal
Second Circle – the energy of connecting where your energy is focused and where you react and communicate best
Third Circle – the circle where all your energy is outward, nonspecific and not targeted
Participants will learn how to prepare and embed technical skills.
Twelfth Night is the play that will be used during the workshop. The actors may choose to work in Danish, Norwegian or English.
Patsy believes in working ensemble and will create a safe and creative place for participants to work within. Participants will also have an opportunity to work individually with Patsy during the workshop.
"I am an enormous fan of her work. What is wonderful about her is the directness and clarity of her teaching and her enthusiasm."-Dame Judi Dench, Actress
Members of Norsk Skuespillerforbund pay a reduced participant fee.