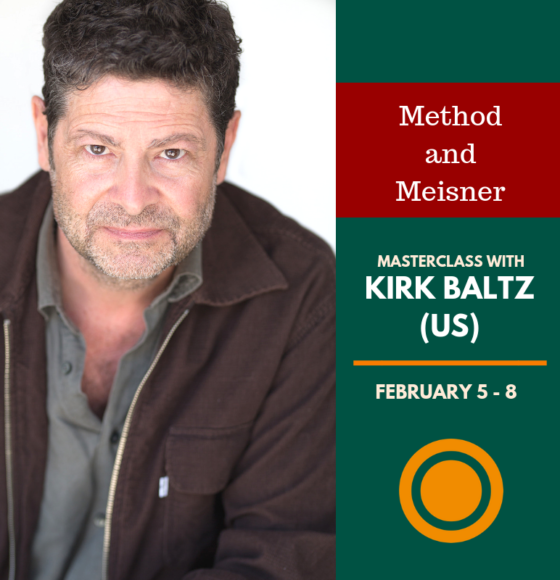 Om Master Class
There is no actor I know with more artistic integrity, love of the craft, and just plain know-how than Kirk Baltz.

– Philip Seymour Hoffman.
AN EXCLUSIVE MASTER CLASS FOR PROFESSIONAL ACTORS LOOKING FOR A TUNE-UP
We are thoroughly excited to announce that Kirk Baltz once again will conduct a master class here in Oslo.
Kirk Baltz is a highly esteemed teacher and actor who teaches all over the world. In addition to this master class in Oslo, Kirk will be giving workshops in Copenhagen and Stockholm.
Focus for this spesific masterclass will for each actor be: Find your center – reside in and create from a place of simplicity, truth and conviction.
Kirk Baltz's teaching is Method and Meisner-based, using repetition, movement, sensory work, improvisation, writing, script analysis and varying exercises. The masterclasses are taught in a warm, truthful, humoristic and direct manner. Kirk encourages artists to fully be who they are while realizing their full potential. Kirk's work can also help participants with practicing the differences between acting on stage, on camera and in a casting office.
As an acting teacher, Kirk Baltz works with actors, writers and directors all over the world helping them gain a better understanding of strong acting techniques and staying authentic in the work, thus gaining a more striking presence on stage and on film.
IN THIS MASTER CLASS, YOU WILL LEARN HOW TO:
Strengthen your acting technique while working in a safe and inspiring environment.
Make strong choices, which aid in the delivery of a performance that is truthful and alive.
Keep your work fresh and consistent.
Be able to overcome personal blockages while achieving your full potential.
YOU CAN EXPECT:
One-on-one coaching (in a classroom setting) to help fine-tune your work.
Going through the process of working on monologues and scenes while releasing emotion with freedom and clarity.
Greater confidence in how you approach and experience your work as an artist.
Exercises will include: Movement, relaxation, sensory work, and text absorption while incorporating impro.
«The Last Days of Judas Iscariot" by Stephen Adly Guirgis is the play that will be used during the workshop. The play will be emailed to the participants before the workshop.
When I think of all Kirk Baltz continues to do as an actor while offering his workshops in the states and abroad I can't help but wonder "how many artists has this man helped to change for the better?" Trust me when I say it's a lot. They all now stand taller, go deeper and take the space they deserve while keeping it all insanely simple. Give yourself the gift of working with him, you'll be glad you did.

– Stephen Adly Guirgis – Writer/Actor/Producer.
The workshop is a collaboration between The Theatre Alliance and The Danish National School of Performing Arts Further Education.
Members of Norsk Skuespillerforbund pay a reduced participant fee.
Instruktør
Kirk Baltz is a Hollywood-based renowned actor and acclaimed acting coach.
From the start of his career Baltz has studied extensively in NYC and LA with noted teachers like Sandra Seacat, Greg Zittle, Susan Batson, Tony Greco, and Penny Allen; who are responsible for the training (and in some cases the continued coaching), of actors such as Ryan Gosling, Nicole Kidman, Andrew Garfield, Laura Dern, Mickey Rourke, Jessica Lange, Harvey Keitel and Phillip Seymour Hoffman.
He has appeared in numerous television shows: The Shield, NYPD Blue, Without A Trace, Will and Grace, 24 and NCIS: Los Angeles and noted features such as Bulworth, Natural Born Killers, Reservoir Dogs (as Officer Marvin Nash), Dances with Wolves and Taylor Hackford's Parker.
Kirk has recently appeared in the film Interior Night and will soon be seen in Deniz Erguven's Kings. He can currently be seen in international film festivals in the critically acclaimed short films The Armoire written and directed by Evan Cooper and Demon written and directed by Caleb Slain. Kirk will be appearing in the upcoming feature The Will O Wisp by Evan Cooper.
Deltakerkriterier
Åpent for profesjonelle skuespillere med minst 5 års profesjonell arbeidserfaring etter endt godkjent 3-årig skuespillerutdannelse på høyskolenivå (bachelorgrad), eller tilsvarende med profesjonell skuespillererfaring.
Postgraduated/well experienced actors with at least five years of professional work behind them.
Sted
Kurset holdes hos Norsk Skuespillersenter i Welhavens gate 1
Reisestøtte
Vi har som mål å være et kompetansesenter for skuespillere over hele landet, og Norge er et langstrakt land. Derfor kan du søke oss om reisestøtte dersom du har fått plass på et av våre kurs/arrangement og du bor langt unna stedet der det gjennomføres.
I samarbeid med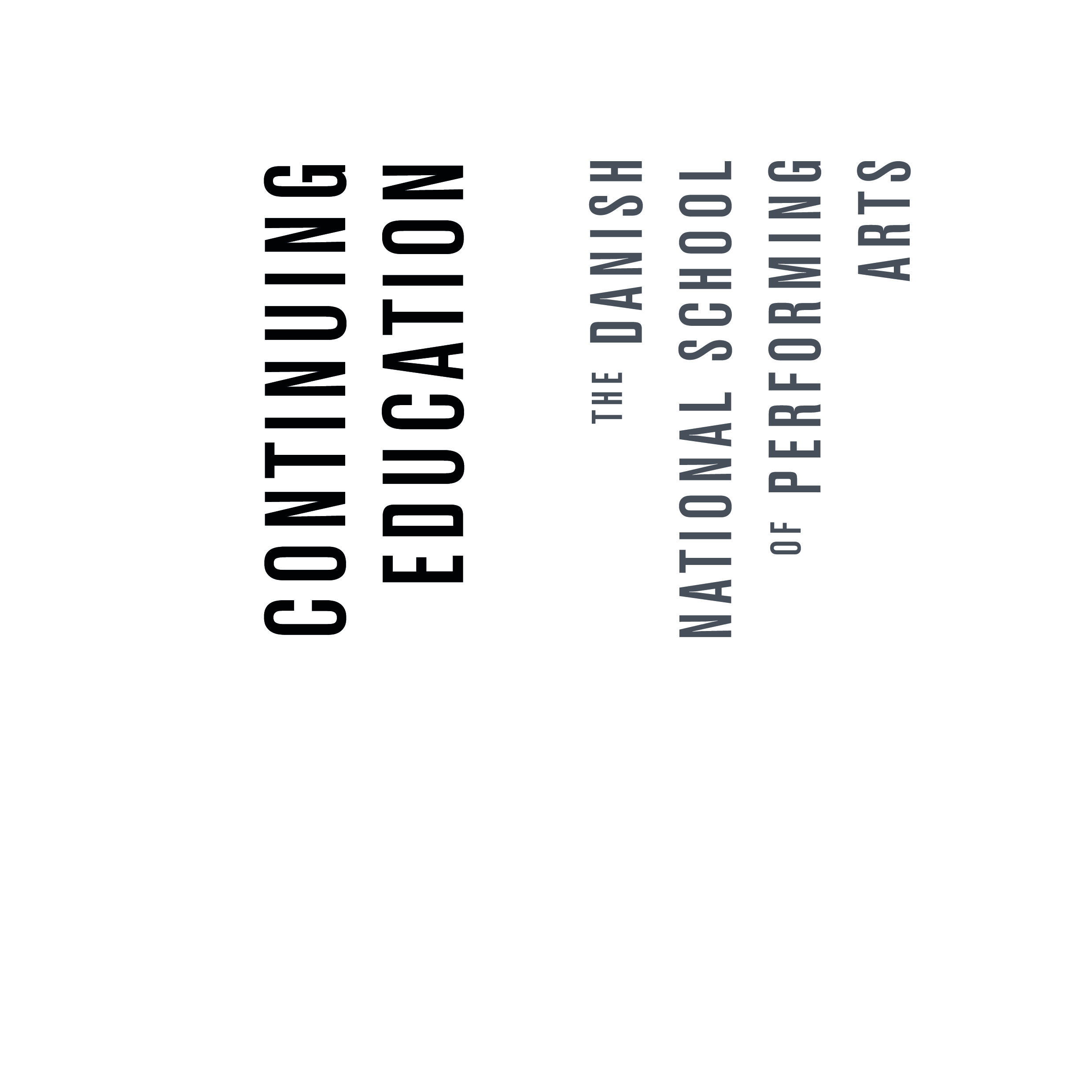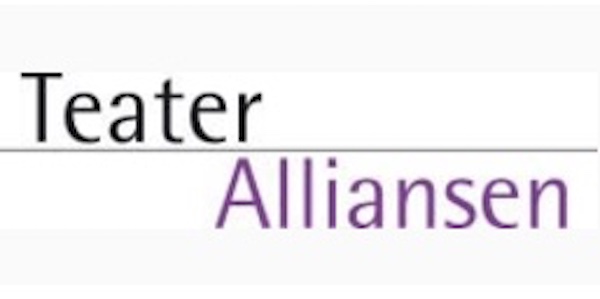 Søk plass
Innsendt søknad er bindende, og du må oppfylle for å kunne få plass. Du vil få svar på søknaden innen to uker etter fristen.